No matter how many times you do it throughout your life, buying and selling a home is an exciting and potentially stressful event. And, unless this is the first time you are buying a home, they often have to occur at the same time.

Buying and selling Palo Alto luxury homes at the same time can get tricky, especially if the timing doesn't go your way. However, you can still get through the process and achieve success on both fronts if you work with one of the experienced Palo Alto realtors available and if you do some planning. Here are some tips that will help you out.


Prepare to sell
Preparing the home you currently own for the market is an important first step in the process of buying and selling at the same time. Before you list it among the other Palo Alto luxury homes for sale, you need to put some time and effort into making it as appealing as possible to your ideal buyers. This includes:
Cleaning and decluttering it.


Depersonalizing by removing personal items and painting rooms in neutral colors.


Having it staged by a professional.


Boosting curb appeal by trimming and tidying the lawn, shrubs, and trees, repainting the front door, and adding visual interest with potted plants for flowers.


Price it accurately by working with Palo Alto realtors who can perform a comparative market analysis.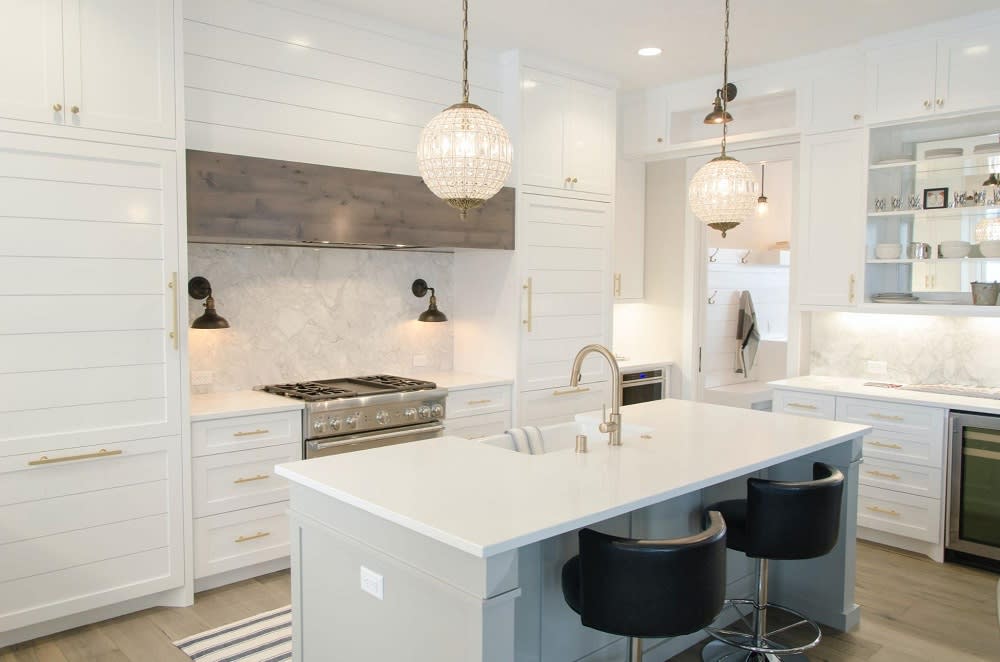 Prepare to buy
While you're preparing your current home for the market, you also need to do some planning to help prep you for buying one of the Palo Alto luxury homes on the market. Here are some tips:
Get pre-approved for a mortgage. This will show sellers you are a good faith buyer and facilitate the buying process.


Make sure your credit is in order.


Know what you want. Communicate with your realtor about your must-haves and wish list items for Palo Alto luxury homes you are interested in buying so he or she can narrow down the list for you.
What happens when you sell first
Buying and selling property at the same time is a bit of a misnomer — the two events rarely occur simultaneously. In a hot real estate market like the one Palo Alto is currently experiencing, it's likely you'll sell your current home before you find Palo Alto luxury homes you want to make an offer on.

When this happens, your most pressing challenge will be where to live until you can secure a new home. To help address this concern, consider the following:
Offer the buyer a leaseback agreement. This is when the buyer agrees to rent your home back to you so you can continue living in it until you find a new home. This is an ideal scenario if your buyer has not yet been able to sell his home and wants assistance with covering two mortgages on Palo Alto luxury homes.


Rent a home short-term. When you sell, ask Palo Alto realtors to connect you with someone who wants to rent their home for a few weeks or months. This will take the pressure off the home search and ensure your family has a comfortable place to live in the meantime.


Get a storage unit. Securing a storage until the beginning of the selling process will help you reduce clutter for staging and ensure you have enough room if you need to find temporary housing.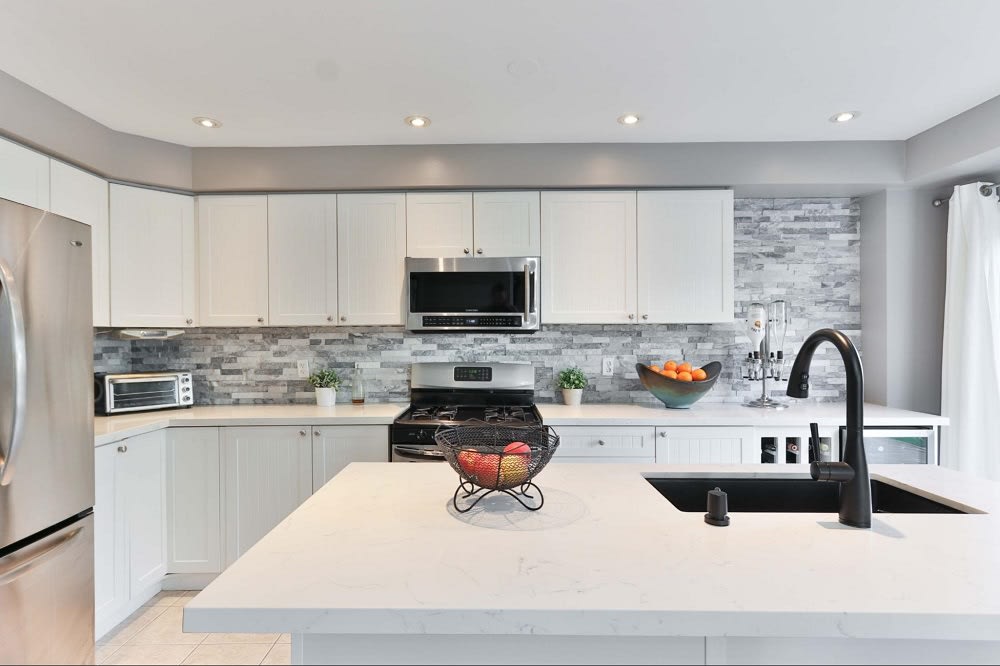 What happens when you buy first
Though it may be less likely than selling first, some buyers and sellers of Palo Alto luxury homes could make a successful offer on a new home before they are able to sell the house they currently own.

The issues with this scenario are mostly financial ones. Because you can't access the equity in your current home to cover a down payment and closing costs, you'll have to find a different way to get the money. If you buy one of the Palo Alto luxury homes on the market for $2.9 million, the total amount of your down payment and closing costs could easily exceed $650,000.

You'll also need to find a way to make two mortgage payments until you can sell your house. Here are some ways for you to free up the necessary money:
Secure a bridge loan. A bridge loan is a short-term financing option that allows you to borrow money to use for your down payment and closing costs. These loans typically have an interest rate of 8.5-10.5% and give borrowers up to a year to pay them off. You can get the money you need, then pay off the balance of the loan when your home sells.


Get a HELOC. A home equity line of credit is another type of financing option that is secured by your current home. You will have access to a revolving line of credit that usually has a lower interest rate than other short-term financing options and you can access as much as you need for the fees involved in buying Palo Alto luxury homes.


Borrow from your 401(k). If you have a qualified retirement plan that allows you to borrow from it, you can access the money you need without taking out a loan. Talk with your financial planner about your options and if this type of move makes sense for your financial future.

Though there are many steps you can take to prepare yourself for the process of buying and selling a home at the same time, the best way to ensure success is to work with one of the experienced Palo Alto realtors in the area. Your agent can help you through every step of both processes, give you advice along the way and increase your chances of reaching both your buying and selling goals.
If you're ready to get started, reach out to one of the trusted agents at The Oldham Group for assistance.