Hiking is a perfect activity for everyone. Not only is hiking a relaxing way to get into nature, but it proves to be great exercise and a way to help you get to some fantastic places and views that are only accessible by foot. Specifically in Carmel, California, many hiking trails can take you to scenes you'll wish to see again and again. We've compiled the best hikes in Carmel that also provide the best views. Read on to find out where your camera lens should be next!
1. Point Lobos South Shore Trail
Point Lobos South Shore Trail is a walking trail located within the
Point Lobos State Natural Reserve
. The trail is 2.5 miles long and offers many beautiful views of wildflowers and beaches that change year-round, so you'll see something different as the seasons change. Luckily, Point Lobos South Shore Trail is also available year-round. This trail takes an average of an hour and sixteen minutes to walk, so be sure to pack extra water if necessary! Although the park itself has a $10 fee per car, you can also find free parking along the road.
The image below only shows a glimpse of the beautiful views experienced along the Point Lobos South Shore Trail, but it also captures the essence of the trail as it showcases both the beach and greenery.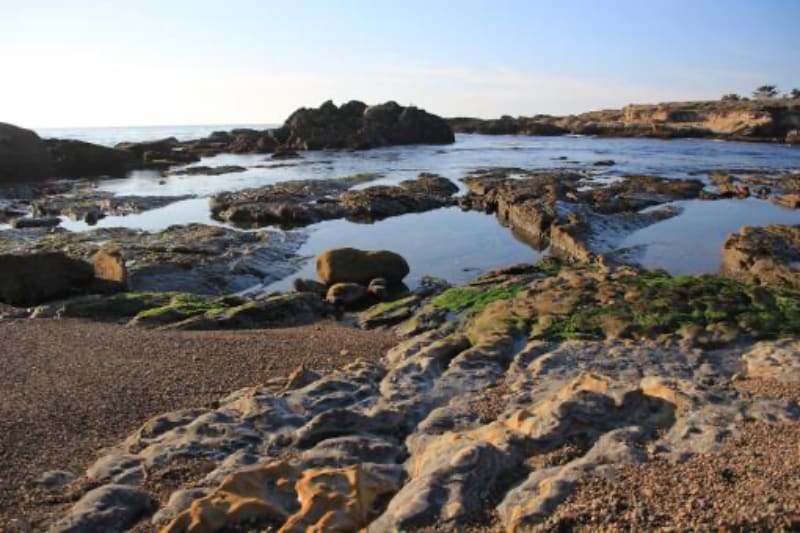 Credit: Point Lobos Foundation's website
2. Sea Lion Point Trail
Forming a .6 mile loop with many ocean views, Sea Lion Point Trail is the perfect trail for people looking to see wildlife. Walking through the trees and along the path, you'll see that this trail is full of squirrels, birds, and other forest life. The ocean views are also chalked full of fascinating animals, with sea otters and harbor seals often making appearances along the shoreline. While the ocean and its sea life is a sight to see, it is also very powerful here, so take care when getting too close to the water.
The true stars of this trail are the ones for which the trail is named: the sea lions. In the spot deemed Sea Lion Cove, you can sometimes get help from a trail worker near a spotting scope to assist you in viewing the animals. They're a great resource to help you learn and see all about sea life!
Sea Lion Point Trail is also a part of the Point Lobos State Reserve. In fact, it's a northern extension of the Point Lobos South Shore Trail. It generally takes hikers ten minutes to walk around the entirety of the trail, but most stay longer to spend more time with the sea lions!
3. Point Lobos Loop Trail
Point Lobos Loop Trail is a moderate-rated trail also in the Point Lobos State Reserve. It is actually the longest trail listed so far, coming in at 6.7 miles. This trail will take over three hours to walk in its entirety, so be sure to pack extra water, snacks, and your camera to capture the views!
With cliffs overlooking the beach, this trail could be dangerous if caution is not taken. However, the danger is worth the view, as this trail is perfect for birdwatching, and whales can sometimes be spotted shooting their spouts from the trail's vantage point. With so much to see and experience, excitement is abundant on Point Lobos Loop Trail.
4. Scenic Road Walkway
Rated the second-best thing to do in Carmel, the Scenic Road Walkway has a lot to offer those who decide to traverse the trek. The high rating comes as a surprise since the trail is a relatively new development, as it opened in 2005. This trail is paved with an environmentally friendly material that makes it easier and friendlier for those who need assistance walking. Ticking in at a casual 3 miles, the Scenic Road Walkway is believed to average one million visitors a year.
The Scenic Road Walkway has excellent oceanside views. Much like the Sea Lion Point Trail and Point Lobos Loop Trail, wildlife is abundant. Look to the ocean to catch glimpses of dolphins and sea lions. There is also artistry and live performances along the walkway that has helped boost the trail's popularity. The Scenic Road Walkway is the perfect destination for hikers and families alike looking to enjoy a day out in the sun.
5. Granite Point Trail
Granite Point Trail is another section of the Point Lobos State Reserve trail system praised for its wheelchair accessibility because of its paved pathways. Like many trails in Carmel, most of the scenery along the Granite Point Trail is oceanfront views. At 1.3 miles long one-way, the trail takes around an hour to complete, as it is not a loop. Granite Point Trail begins at Whalers Cabin and passes through Carmelo Meadow, which blooms with gorgeous wildflowers throughout the spring and summer. You won't be run amiss with views on the Granite Point Trail.
Credit: TripAdvisor
6. Coal Chute Point
If you head towards the opposite direction of Granite Point Trail, you'll find Coal Chute Point. This trail gets its name from, you guessed it, a coal chute that was built over a century ago. The chute would help to load coal onto ships in Whalers Cove. Although the chute is no longer standing, a photo is viewable at the
Whalers Cabin
. This trail cannot be missed if you're a history buff.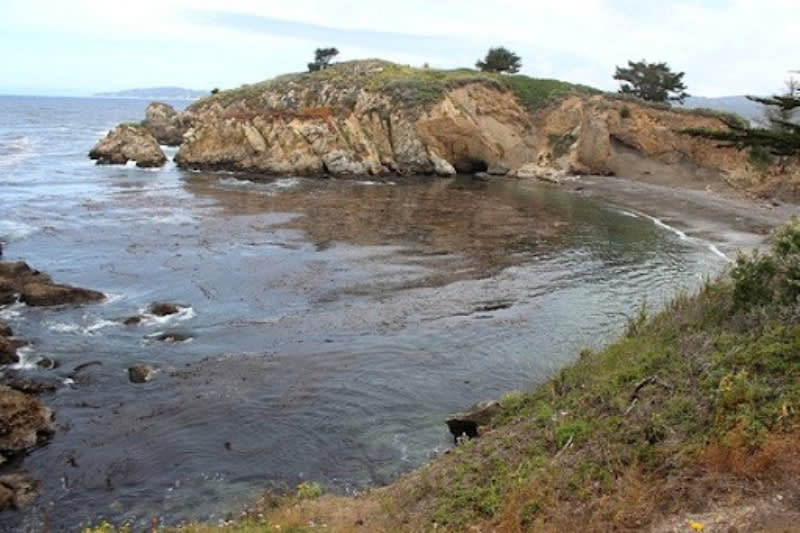 7. North Shore Trail
Within the Point Lobos State Reserve trail systems, North Shore Trail offers a bit of a different experience than most of its predecessors listed. Starting at Whalers Cave and ending at Sea Lion Point, this trail is 1.4 miles long and also takes a little over an hour to complete since it is an out-and-back style trek.
Considered a challenging trail, North Shore Trail goes through a pine tree forest and then opens up to views of multiple different coves. This trail features an uneven, stone staircase that can be daunting for some less-experienced hikers. Wildlife along this trail include seals, otters, and egrets.
8. Mission Trail Nature Preserve
The Mission Trail Nature Preserve was designated as a private nature preserve in 1972. With 34 acres in total, the preserve was once two separate estates belonging to the Doolittle and Flanders families. Within the boundaries of Mission Trail, there are three miles of walkable trails and a variety of different gardens and woods.
The different habitats in the preserve include a wetland, a coastal prairie, a Monterey pine forest, and coastal live oak woodlands. The Mission Trail Nature Preserve was eventually opened to the public for regular recreational use in 1979. As one of the more diverse reserves mentioned here, it is no wonder why the preserve is home to many different animals, including mountain lions, opossums, foxes, deer, and bobcats.
9. Soberanes Point and Whale Peak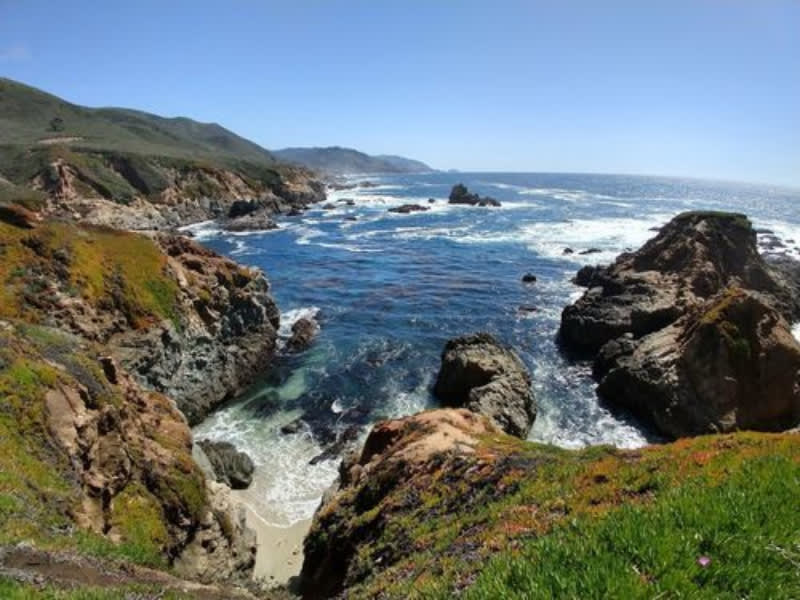 Credit: All Trails
Part of Garrapata State Park, Soberanes Point, and Whale Peak is a 1.8-mile, moderate trail that is easily traversed by hikers of all experience levels. The trail here is broken into two segments, one leading straight to Whale Peak and the other going to Soberanes Point.
The way to Soberanes Point is the other direction, and this segment is pretty straightforward: walk towards the ocean, and you'll find the point. As with other points, Soberanes juts out into the water. An abundance of wildflowers covers the top of Soberanes Point, making a beautiful scene all around.
Whale Peak requires a bit of a climb to the top, but it's not too hard to handle, as the peak is actually more of a tall hill. The trail is smooth, featuring a refreshingly beautiful payoff with an ocean view. Regardless of which way you choose, you're sure to find a gorgeous view at the top!
If these trails have captured your interest and you would like to live in the beautiful Carmel-by-the-Sea,
The Oldham Group
has you covered. There are a variety of houses for sale in Carmel, CA, and The Oldham Group Real Estate team would love to help you find the perfect match for you. Find your own piece of luxury real estate in Carmel now!